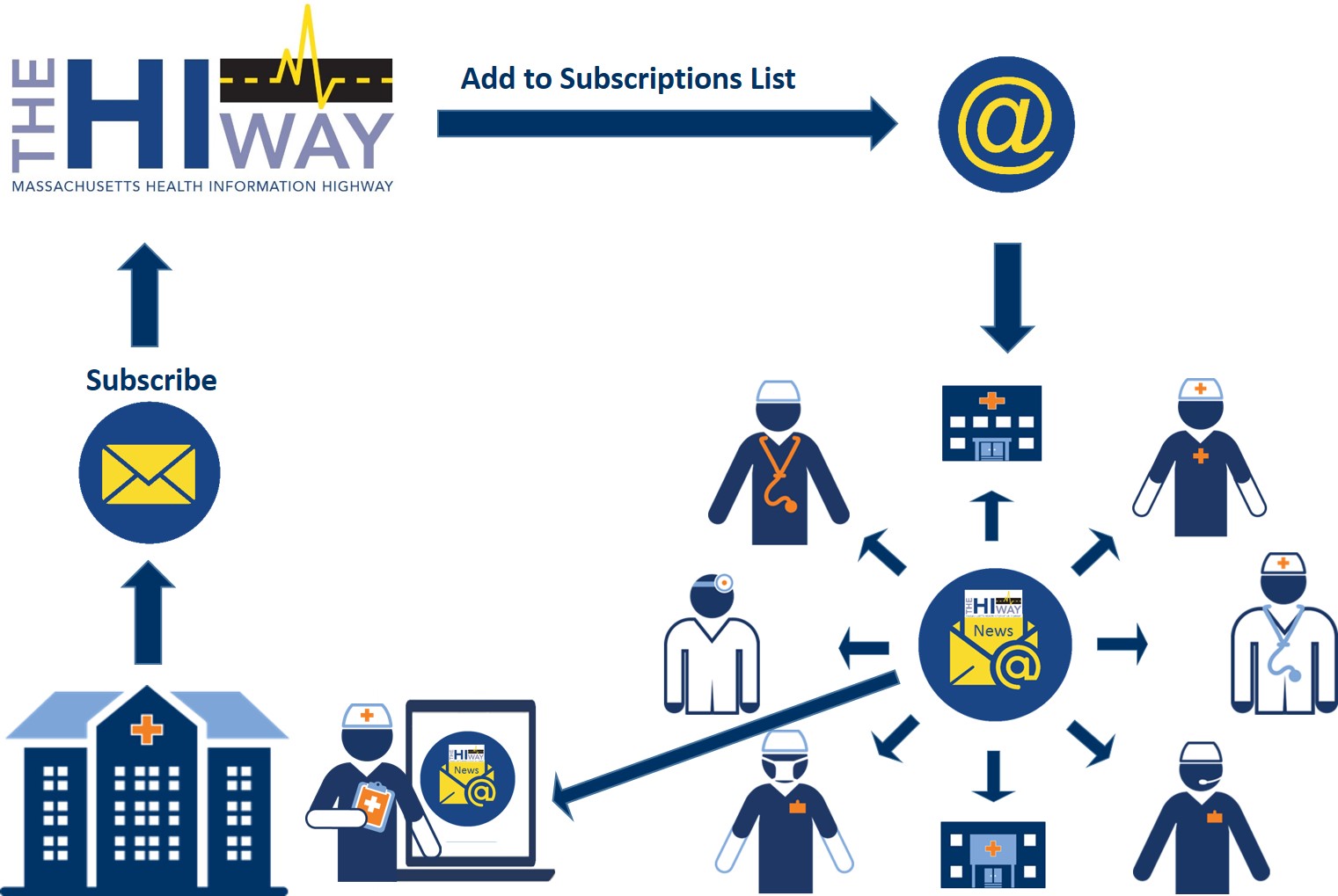 The Mass HIway issues newsletters and bulletins to keep the Commonwealth's healthcare industry up to date on relevant news pertaining to the Mass HIway and Health Information Exchange (HIE). In these communications we share announcements, service program updates, resources and tools, upcoming events, spotlight stories, links to eHealth articles and industry news, and other relevant information.
To stay up to date on how the Mass HIway, we invite you to subscribe to these newsletters and bulletins. In particular, all HIway participants are strongly encouraged to subscribe as the announcements may contain information relevant to your participation.
To subscribe, click here.