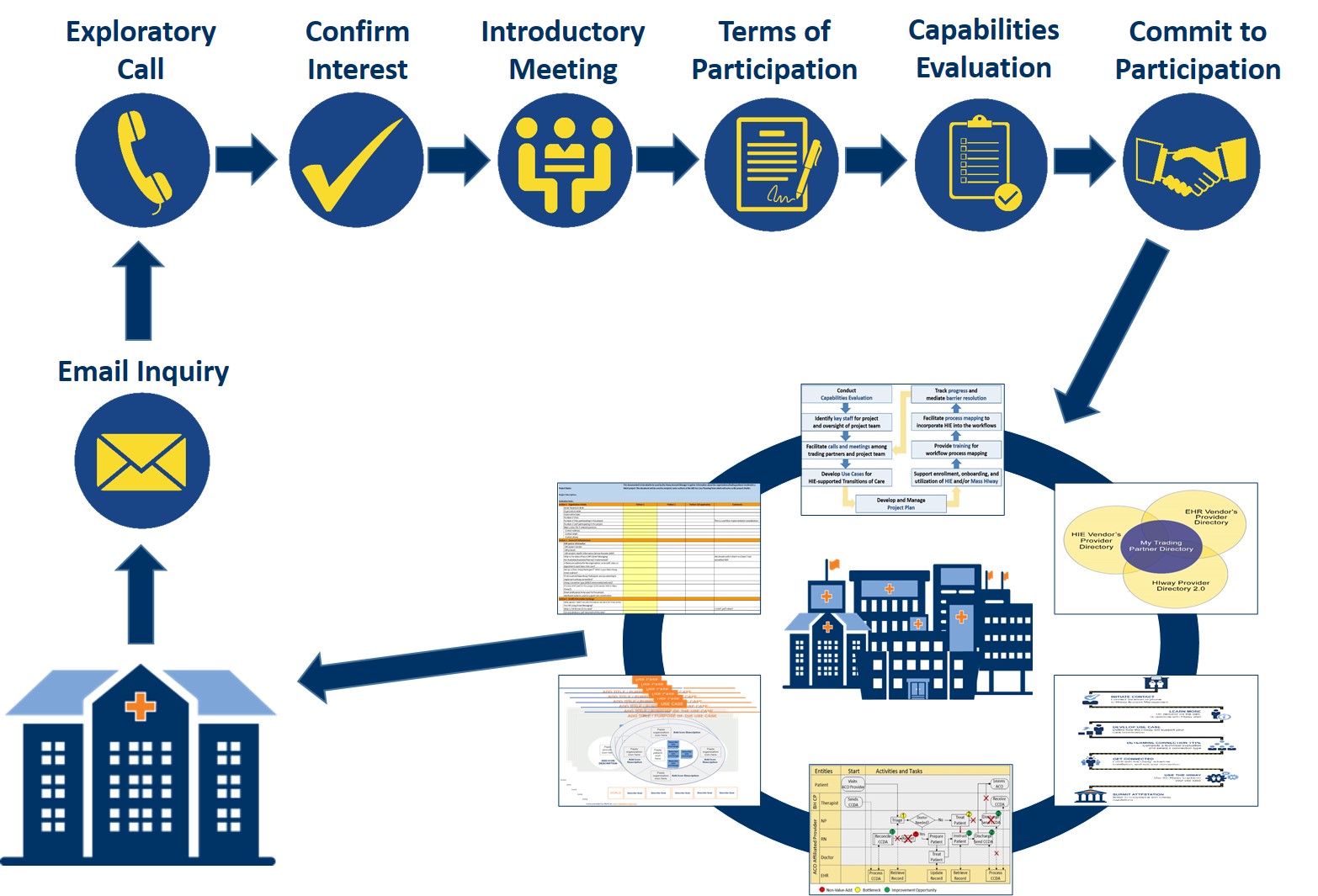 To express your interest in HAUS Services please email the Mass HIway at MassHIway@state.ma.us. Include the word "HAUS" in the subject line, and include your name, title, phone number, email address and the name of your organization within the body of the email.
This will trigger the HIway Account Management team to assign a HIway Account Manager to your account and to initiate the enrollment process shown below.
To get started, the Account Manager will invite you to an exploratory call to further explain the HAUS Services, and to discuss the Terms of Participation agreement. This agreement defines the context and expectations of the HAUS project.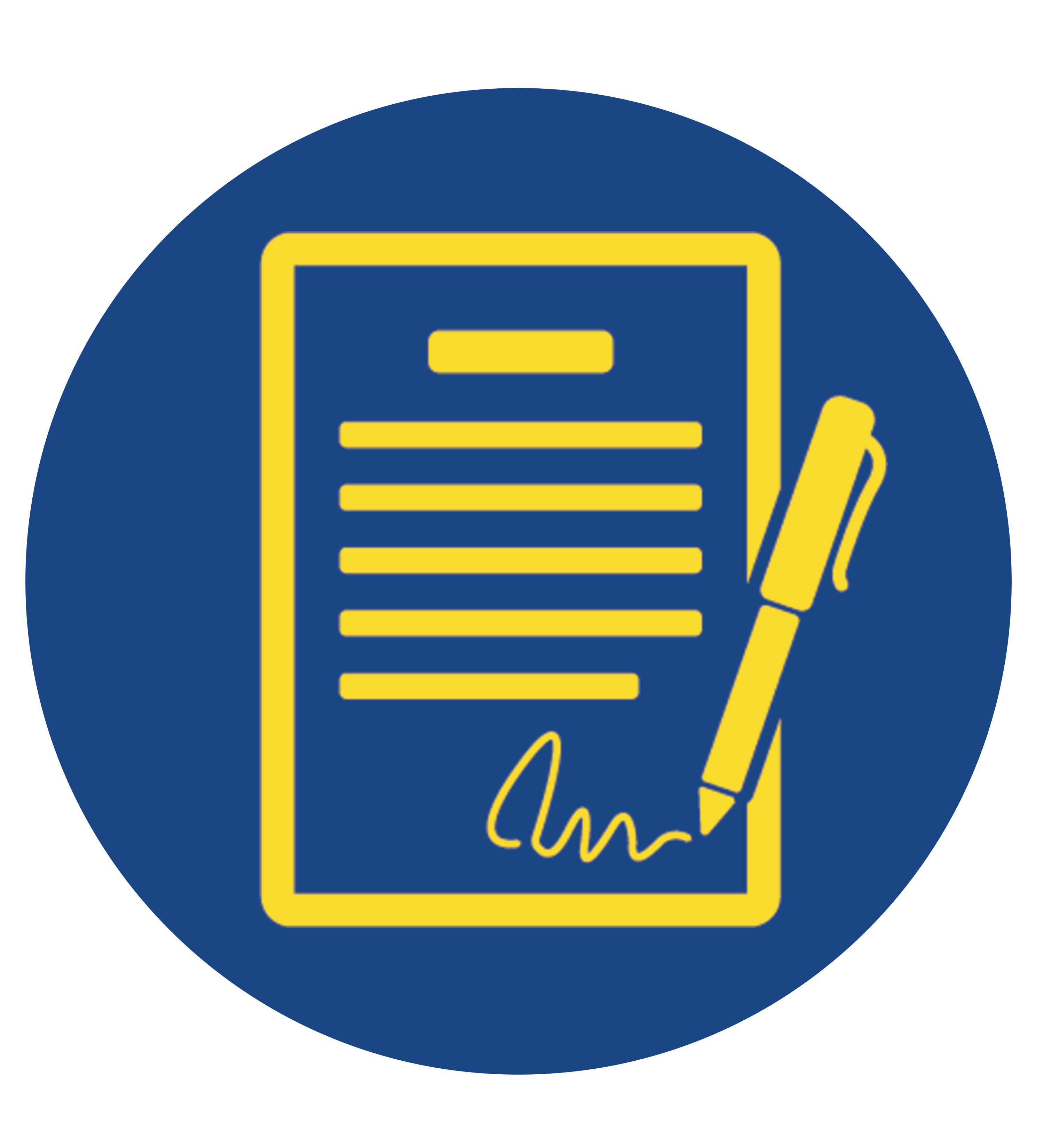 View the Terms of Participation
You don't have to decide whether to proceed with the project until the Account Manager works with you to complete the Capabilities Evaluation. If you then decide to continue, your organization will need to sign the Terms of Participation agreement.
After your organization sends the signed Terms of Participation back to the HIway Account Manager, the project implementation can begin as outlined in the HAUS Project Management page.