The table below lists the contractual obligations that apply to Accountable Care Organizations (ACOs), Community Partners (CPs), and Community Service Agencies (CSAs) pertaining to the use of HIE. MassHealth has made the HAUS Services available to the ACOs, CPs, and CSAs at no charge, to assist in the implementation of these HIE requirements.
Utilization of HAUS Services does not impact the Technical Assistance (TA) program, as this is a separate initiative. Organizations may participate in both programs.
HIE will be a critical enabler to the success of alternative payment models in health care because HIE assists providers in improving care quality at a reduced cost. Accordingly, a key contractual requirement for all MassHealth ACOs includes "facilitating communication between the Enrollee and the Enrollee's providers and among such Providers, for example, through the use of the Mass HIway". The goal of HAUS is to assist ACOs, CPs and CSAs in meeting this requirement.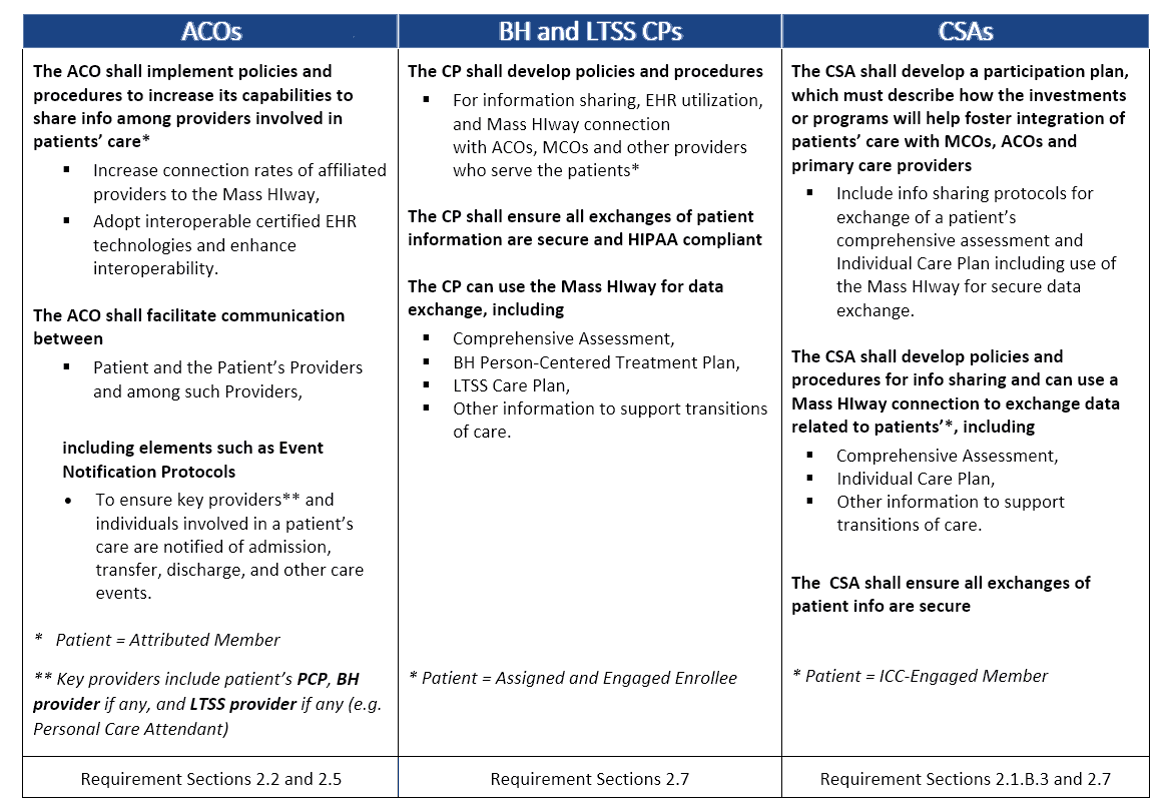 The table below lists key documents to be securely exchanged between ACOs, CPs and CSAs to support Member-Centered Care Planning. Sharing of these documents depends on who is providing services to specific patients.