At the start of the project, your HIway Account Manager will conduct a structured Capabilities Evaluation to gauge your organization's existing technical HIE capabilities and the related workflows. The evaluation will be based on the assessment tool shown below.
The purpose of the Capabilities Evaluation is to prepare a plan for the technical HIE enhancements and new workflows needed to exchange health information between your organization and your trading partners via Direct Messaging.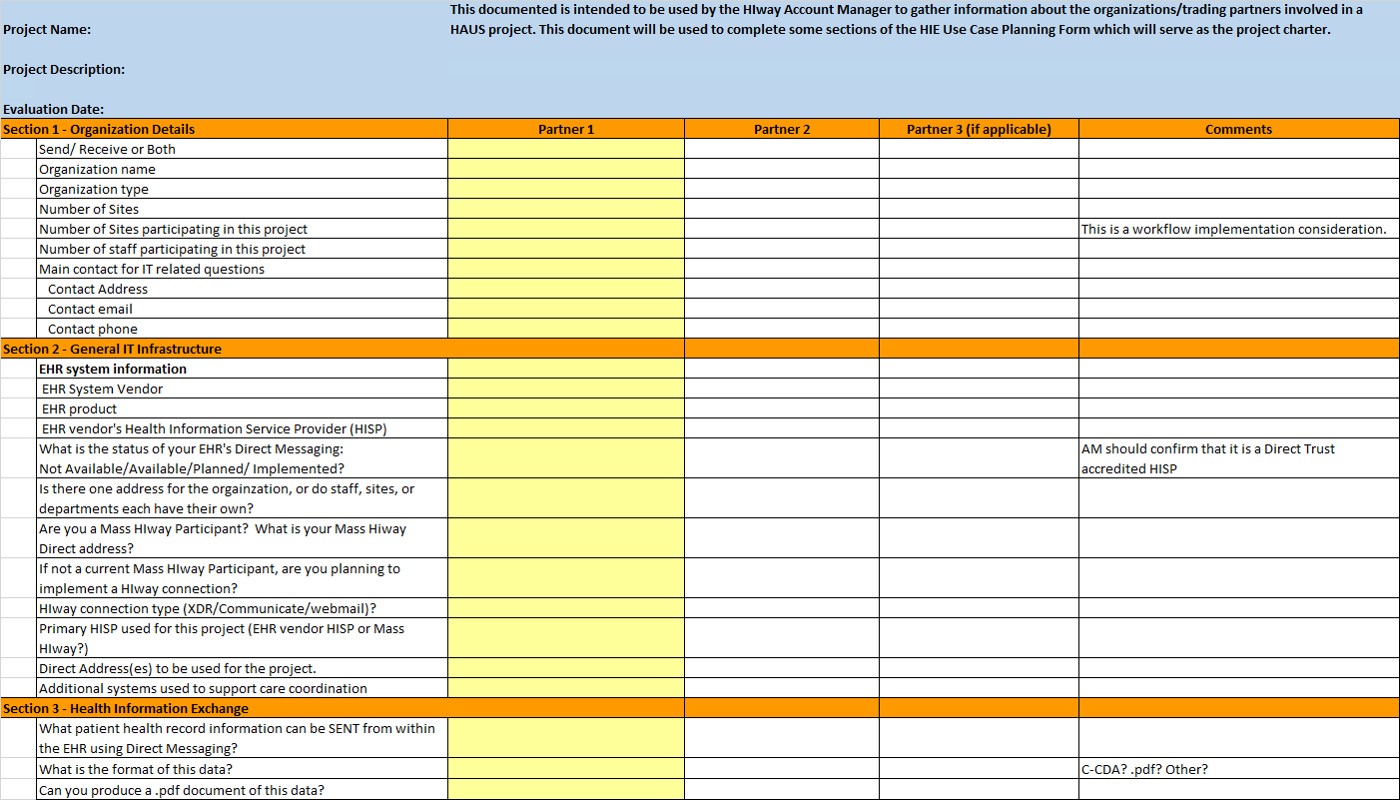 The Capabilities Evaluation captures organization details, general IT infrastructure, HIE workflows that are currently in place or have been planned, and specific documents that need to be exchanged between trading partners.
The evaluation will also capture information on your trading partners to ensure the respective EHR and HIE technologies can work together. This includes a consideration of the workflows used by the different partners, and to resolve potential discrepancies.
The outcome of the evaluation will be shared with the project leads at each organization, and will be used to plan your HIE Use Cases with the HIE Use Case Planning Form. This planning form serves as a project charter with important technical and workflow details.